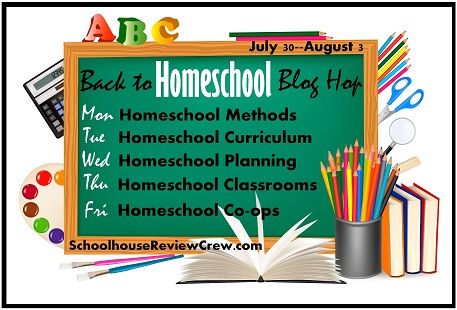 I'm one of those "sick" homeschooling moms who drools over the curriculum catalogs each year. I just love the idea of seeing all the exciting topics I, uh, I mean my boys, will be able to learn about this year. We are heading into our second year of high school with my middle son and finishing up middle school with my youngest. It has taken hours and hours of scouring choices and looking at books and pricing options and considering my boys learning styles and figuring out what our co-ops are doing, and, and, and… to get to the point where we made our choices. So, here they are.
10th Grader (15 this Sept.):



This year he will take three courses through our co-op. We meet one day a week and then do the learning at home. I like a co-op because they are accountable to someone besides me, because these ladies have expertise in areas I am weaker in, and because it keeps the idea of a classroom setting in his mind for college.
The three co-op courses are:
Chemistry (and lab) – we are using Apologia Chemistry. I am going to incorporate additional work to make it an honors course. This is really two classes at the co-op because the lab is separate.
American Government and Economics – the instructor has chosen Ray Notgrass's texts. He'll use Exploring Government and We Hold These Truths for government first semester and Exploring Economics and Stewardship of God's Riches for economics second semester. I haven't worked with Notgrass before, but it was high on my list before the class was formed.

British Literature – this is going to be a rigorous course. The instructor has developed it herself; however, the pacing reminds me of Lightening Lit which we used during the summer (see review – here). He'l l be reading Beowulf, Macbeth, Pride and Prejudice, The Hobbit (In honor of the movie version coming out Dec. 2012), Frankenstein, Jane Eyre, Great Expectations, Silas Marner, and The Hound of the Baskervilles. I'm excited for all he's going to tackle in this class. We watch the Lord of the Rings trilogy this summer to get ready for the Hobbit.

At home he will be doing:


Spanish II – he is doing this online through the Homeschool Spanish Academy! We were able to participate in a review for this online course and fell in love with the teachers and the process! (See review – here.)
Algebra II - Teaching Textbooks is our choice here. Both my boys really like the format and instruction. Now that they've upgraded the program to include automated grading in addition to video based instruction and explanations for every problem – we'll stick with this until he dual enrolls at the college.
Sociology – We are using the CLEP Lesson Plan for Intro to Sociology so that he can take the college CLEP test and earn college credit. This will be a first semester class.
College Test Prep – This will also be a second semester class. I want him to be prepared to take the PSAT as a junior in hopes of earning Merit Scholarships as well as the ACT and SAT. He will be using College Prep Genius for this course. (See the review – here.)
Fine Arts – He will be doing a hodgepodge of activities to make up his fine arts 1/2 credit. At another local co-op that we attend, he will be taking both drawing and photography.
8th Grader (13):
My 8th grader also attends the co-ops with his brother. The three courses he will take at the co-op are:
Middle School Art – this class will focus on drawing and paint.
Physical Science
– We stick with Apologia for science. He will be taking a lab with this course as well.
English I – the instructor is using ABeka 9. She has asked each student to have Themes in Literature, Grammar & Composition III, and Spelling, Vocabulary & Poetry III. I used Abeka some when I taught middle school and wasn't in love with it. However, I'm excited for the level of rigor she is bringing and feel it will be a good course for him to go through since writing is one of his strengths.


At home:
Computer Programming – C# and Game Programming – we will be using Homeschool Programming. We've used them in the past and have been very happy! Youngest is big time into computers – I taught a programming course using Alice last year that he excelled in. He will, in fact, be helping me teach Alice at our second co-op this year.
World History – we will be using Pearson My World History . Again, I was blessed with the opportunity to use their product and immediately decided it would be our go-to for world history this year. (See the review – here.)


Algebra – Teaching Textbooks all the way!
Logic – The Art of Argument is the curriculum we picked based on another review. (See the review – here.) Youngest loves to argue… lol. I think he'll enjoying learning the different fallacy types, etc.
Photography – He will take this class with his brother. He loves filmmaking and enjoys several aspects of photography. This will be fun!
Whew – that's one big year ahead of us and that's not even counting the extra-curriculars… I can't wait to get past the anticipation and finally get rolling!