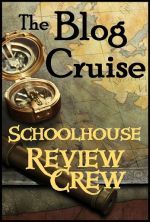 We've been in the upper 90's and 100's like much of the country.

Add Southern humidity, and it's just not pleasant to go outside.

Right now the challenge is to beat the heat with teenagers and not have that mean them spending the entire day staring at video games and computers.

We do do that way too much!
How are we beating the heat?
1.

Taekwondo – we love this sport!

What's wonderful about it is that it's year round and indoors!

Yes!

The dojang where we go offers several classes every day except Sundays.

We can go just about any time we like.

While my youngest doesn't do TKD, he loves to come with us and watch or hang out with the people working there.

We've been going long enough now that they feel almost like family.
2.

Swimming pool – it feels like a bathtub right now.

Late afternoons a dip in the pool for the boys is a great way to be outside and still cooled off.

Now that they are teens, I can sit on the screened in porch and watch instead of having to melt right next to them.

I'm not much of a pool person.
3. Baseball - my husband and I love to drag the boys to baseball games. There's a AAA team nearby along with several other minor leagues and college leagues. Most weeks we can find a game within an hours drive. Peanuts, hot dogs, and a cool evening is all it takes to enjoy a night out. The boys are all in as long as we hit the concessions.
4.

Movies – Typically, we don't like movies or TV shows, but, when it gets really hot, a trip to the theater for a $5 matinee can be nice. Spiderman was a big surprise - we really enjoyed it! Ice Age and Batman are on the list too. Speaking of movies, I just borrowed the extended version of all three movies of Lord of the Rings from a friend.

I figure, we'll get a little literary lesson, be prepped for the Hobbit to come out at the movies this year, and kill at least ten hours.
5.

Activities – who said summer slows you down.?

Not!

My boys constantly have somewhere to be or someone to see.

Some of the clubs the boys are in continue activities through the summer.

My older son has been volunteering to earn leadership hours for his black belt and his resume and is now in driver's ed.
6.

Travel – this is in theory!

My youngest has been to camp and up to the mountains with his aunt, but the rest of us haven't found a spare moment to go somewhere.

We're hoping to take a trip in August.

You know – we typically think tropical beaches, but it's been so hot, we want to go somewhere cool!
How do you keep your teens busy during the hot summer?
Check out how other members of the Schoolhouse Review Crew are staying cool -

here.