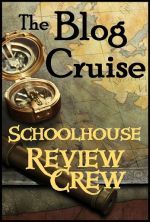 We have found homeschooling to be quite the juggling act.

Contrary to the old misconception that homeschoolers are unsocialized, we find that we have to pick and choose just what it is we can make time to be a part of.

There are so many great opportunities and activities out there that school can take a back seat if we aren't careful.

First the question isn't, "How do you do it all?"

Because, put simply, we don't.

We can't.

School is first – everything else must fit around it.
One thing I love about homeschool is allowing the boys to follow their passions.
I make it a point to only participate in things that either I know will further their education or help them grow, or things that they are passionate about.
Often, these two overlap.
School is first – we "do school" formally from 8:30 in the morning until it's done.

This can be anywhere between 1:00 and 4:00 depending on the day and what needs to be accomplished.

It's never a rush – the focus is on doing it right and learning, not on just getting done.

Yes, sometimes this is a battle, but, most of the time, they embrace the fact that their education is important.
We are blessed to be in two co-ops.

I blogged about these this summer – you can check them out

here

.
In the co-ops, we not only have academics, but much of their social activities come from these.
Youngest is in yearbook, filmmaking, gavel and newspaper.
Middle is in yearbook, student government, speech and debate, and newspaper.


One of our co-ops also involves a lot of social time.

Each Friday the kids meet to do something fun be it game night, a movie, laser tag, etc.

We also do group activities like camping, festivals, kayaking, you name it.

This group is wonderful because there are tons of activities – the boys pick the ones they are most interested in to go.
Middle is also very active in taekwondo earning his black belt this year.

We use TKD as our PE for high school.

Life is learning.


I love all that is available to homeschoolers – sports, Key club, ROTC, engineers clubs, artistic classes, etc.

They really don't "miss out" on anything they could be doing in public school.

It's all about balance – finding the best balance between academics and activities.
My advice?

Set your priorities.

Anything that fits in around those priorities and benefits your student is great.

Anything that doesn't, no matter how cool is sounds, you have to pass on.




On another note – take care of mom and dad!

I know from experience that mom can run herself ragged making sure her kids get to all their events and activities while also teaching in the home.

Mom has a threshold.

If the kids have to miss out on something so that mom has one night of peace, then so be it!
Mom and Dad need time together too.

Dad is often the financier of the homeschool.

He needs time and attention.

Don't let dad fall through the cracks.

Keep him involved and make sure he knows he's loved too.



There is a lot to balance, but it's all worth it in the end. Priorities! That's the key - God, family, education, activites, fun. In that order, things will all work out.
How do you juggle your busy homeschooling life?
Interested in how other Schoolhouse Review Crew members fit it all in? Click here.