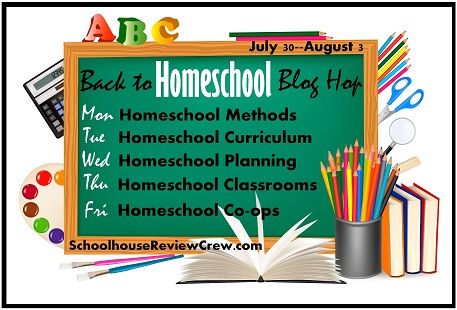 Starting homeschooling can be scary – one thing you always hear is how "unsocialized" homeschoolers are.

In fact, just the other day, I had that conversation with two people at our taekwondo class.

Socialization issues, in my view, are a myth.

In fact, there are so many activities and social opportunities to choose from that academics can get pushed aside if you aren't careful.
One option is the co-op.

We have found that all co-ops are not created equally.

You have to choose one (or two) that fit your family's approach to education.

We have run into three different types of co-ops in the last four years.
1.

The academic co-op with parent teachers –is focused on academics and requires parents to teach at least one class.
2.

The academic co-op with hired instructors –pays instructors to teach students core subjects.

Parents pay tuition.
3.

The loosely academic co-op – offers classes, but they aren't stringent about the level of participation by students.

This type of co-op typically has parent teachers as well.
Co-ops are not to be confused with social groups.
Co-ops offer classes not just activities.
We have been blessed to participate in types 1 and 3 of co-ops in our four going on five years of homeschooling.
Type 1 – Academic Co-op
The second semester of our first year homeschooling, I lucked into being asked to participate in a very academic co-op called the Teen Learning Center.

Their approach is to offer a full schedule of classes one day a week.

Students choose four courses.

We meet at 9:15am and end at 2:00pm.

The focus is on teenagers, but supplementary classes are offered for younger siblings.
This approach fits us to a tee!

We are VERY committed to strong academics.

TLC teachers instruct with rigor and provide a full syllabus and calendar of expectations for students.

Grades are given by teachers.

I've had the opportunity to teach Essay & Research, Speech Communication and Computer Programming.

Amazing women attend the co-op; I love getting to take advantage of their expertise in subjects like economics, physics, chemistry, art, etc. Additionally, science labs are offered allowing my boys to investigate science in a group setting.
Membership in the co-op is limited.

We have a committee that governs and ensures everyone is following the rules.

They interview families to make sure they are a good fit for the co-op seeking out parents who can teach courses that have been vacated by graduating families.

TLC currently consists of over 40 families!
In addition to academics, TLC offers a yearbook club and student government.
The student government is for upper-classmen.
They create activities such as special days (crazy hat day, etc.), come up with a few activities (like the annual ski trip), and provide student leadership.
I run the yearbook for now and both my boys participate.
My oldest will also be doing student government this year.
What I appreciate most about TLC is having my boys in a classroom setting and accountable to someone besides me.

This mirrors what they can expect when they go to college.

Additionally, TLC meets that "socialization" need everyone outside of homeschooling is so worried about.
One thing some might see as a drawback is that we are committed for the duration of the year.

We have to mold our daily routine around the schedule provided by the instructors.

While I'm still the primary teacher for all academics, we have assignments to complete and our pace is set by the classes they take.

Personally, I like this; however, it can be limiting if you want to travel during the year.

TLC runs from September to November and December to May.
Honestly, it is hard to imagine our homeschooling journey without TLC.
Type 3 – Loosely Academic Co-op
Beginning our first semester of homeschooling, we joined a co-op that was loosely academic.

It is called MASC.

They offered classes like Grossology, American States, Art, etc.

This was a great opportunity for us to meet fellow homeschoolers giving the boys a chance to make friendships and get a break from our daily academics.

We were able to enjoy the classes without feeling pressure to bend our daily schedule around the programs.

Additionally, this co-op offered several outside activities.

It was a good fit our first semester.

Second semester, they changed the timing to mornings, which didn't work for us so we quit and transitioned to TLC.

This ended up being a great move for us.
We are now back at this co-op in addition to TLC.

At this point, our second co-op also focusses on teens.

My boys participate in Gavel club through MASC.

I can't say enough good things about Gavel club.

Even if it weren't part of a co-op, we would be doing Gavel.

Gavel is part of Toastmasters International – it involves public speaking and evaluation.

After delivering ten speeches, the participant earns a certificate.
In addition to Gavel, MASC offers fun classes for the boys.

They will be taking photography and drawing.

I will be teaching basic computer programming using Alice.

More academic offerings like chemistry and SAT Prep are offered as well for additional cost and taught by hired instructors.

This co-op is rife with activities.

Each parent not teaching a class must provide two activities per year.

We are already planning to attend a two-night camping trip that will include a visit to the orchards for fall apple picking.

My youngest loves their filmmaking club and helped act in the first feature film to be screened this week.

He is also a member of their newspaper club honing his writing skills.

Additionally, they have a strong science Olympiad team that we don't have time to join and a battle of the books team.

(We had our own team last year.)
This co-op is very different from TLC.

It's about fun activities and enjoying practicing their skills like public speaking, film and writing.

We are blessed to be a part of this co-op as well.

Clearly, socialization is a non-factor.
We meet with this group on Mondays from 12:00pm to 3:00pm.

As this is during our day, we do sometimes have to finish school when the classes are over.
Choosing a Co-Op
Choosing the right co-op for your family is important. You have to decide what your needs are and then determine which local co-op can meet those needs. I urge you to test the waters! Homeschooling all subjects on your own cannot only be a challenge (especially as they hit high school and more difficult subjects), but students benefit from the accountability of another instructor. One wonderful benefit of the co-op is the opportunity to engage with like-minded parents finding out their methods and sharing yours. It's not only our kids that need that "socialization," homeschooling parents need community as well.