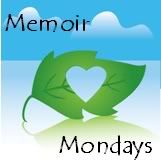 We had a wonderful Thanksgiving! I hope you did too! My daughter and I actually braved Target at 4:00am to get in on some unexpected good deals. I may have to rethink my dislike of shopping the day after Thanksgiving.
Here are the Monday Memoir questions – I hope you have time during this busy weekend to pop by, check them out, and link back up on Monday…
1. Did your family participate in Black Friday? Was it something you looked forward too? If they didn't, what was the tradition for the Friday after Thanksgiving?
2. Did you wish you had more brothers or sisters? Why?