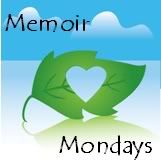 The cold weather is finally here. Not freezing cold, but cold enough to start me thinking about baking. I love to bake – it's my downfall. Desserts are my favorite thing to cook and to eat. Not good for my thighs, but delicious nonetheless! So, this week we'll talk about food. I may just have to go bake something today – the rain is falling, it's chilly, and we're having a co-op day.
We'll be ready for a sweet treat when we get home.
1. Describe your cooking skills and your favorite thing to cook.
2. Describe one of your favorite foods from childhood.