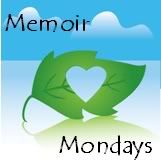 We are finally on a break! Hurrah! The boys and I have been banking time so that we could take the week of Thanksgiving off. It'll be nice to sleep in and just enjoy the holiday. Yes, of course, we have a bunch of things scheduled, but at least we won't be doing school on top of it.
Here are the questions for this Memoir Monday – two things that have been on my mind a lot lately: Christmas and high school. If you are joining us for the first time, go ahead and grab the questions and answer them. Then come back Monday and link up!
1. Describe a typical day during your high school years.
2. Describe getting a Christmas tree as a child, when did you put it up and decorate it?