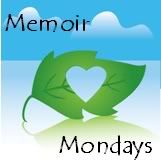 Ahhh... The weekend. I really enjoy lazy Saturdays spent with family. It's a great way to reenergize. Sunday church rounds out life. How has your weekend been? Between recognizing our veterans for Veteran's Day last week and realizing that Thanksgiving is less that two weeks away - there is a lot to be thankful for.
It's nice to walk down memory lane compiling a journal of the past to share with my kids. Won't you join me?
1. Did you serve in the military? If so, where and when?
I never did serve in the military; however, I come from a long line of military people. My grandfather served in WWII. He was drafted when he was 25 and fought at Peleliu. My uncle was in the Korean war, and my father was a captain in the Marines during the Vietnam war. I am very proud of the service and sacrifice they gave for our country.
2. Describe what your family did to get ready for the Thanksgiving holiday
My mom used to love to decorate. She had these pictures of pilgrims and turkeys that she would hang around the house. While it sounds a little silly now, as kids we couldn't wait to decorate. There was always a big, big turkey and her homemade sage dressing. Smelling the turkey baking first thing in the morning is a great memory. Mom always created a relish dish with cranberry sauce, cheese cubes and green and black olives. My sister and I would eat most of the olives before dinner was ever served. The day was completed with delicious pumpkin pie. She cooked the pumpkin herself, no canned pumpkin for her. While we didn't spend it with extended family, it was a fun time. We always watched the Macy's parade on Thanksgiving morning. I still love to do that even though my kids don't really enjoy it. There's just something about seeing Santa bringing up the end of the parade that symbolizes the start of Thanksgiving.
Now that I have a family of my own and a wonderful extended family, we spend most major holidays together. It's a lot of fun getting together with my in-laws and my hubby's extended family. We really cherish these times. As an added perk, I don't have to cook as much. When we all come together, we bring our favorite dishes. Spreading around the cooking makes for a lot less stress and a lot more enjoyment.
Christmas starts the day after Thanksgiving. That's when the decorating begins… I love the holidays!
Come on and link up...