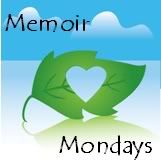 Christmas was wonderful! I hope yours was as well. We've managed, however, to have five of the six of us sick ever since. Urgh! Hoping we're getting it all out of our system for the New Year.
Here are the Monday Memoir questions – pop by, check them out, and link back up on Monday…
1. How did your family spend New Years Day? How do you spend it now?
2. Do you make New Year's Resolutions? Which ones were you able to keep? Which ones do you find you make, but don't follow through on?