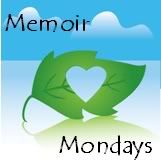 Lent starts on Wednesday. I'm giving up sweets - all sweets. That will be a challenge as I'm quite the sweet tooth. My goal is to grow closer to God. Sort of a fasting, but based on the Lenten schedule. If I keep my eyes on Him, I'm pretty sure I won't falter.
1. Did you or your family give up anything for Lent growing up? Are you giving up anything for Lent this year?
2. How were you first introduced to God?
Come on back Monday and link up your answers!