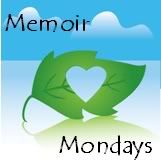 The earthquake in Japan reminds us all that life is a delicate balance that can be rocked at any time. My heart goes out to the Japanese people.
Thinking about this – I realize there are several events in a lifetime that remain indelible. 9/11 is certainly one of those times among others. Thus, this week's Monday Memoir…
1. What is the first major historical event that you remember happening? It could be something positive or something negative?
2. Where were you on 9/11? What are your memories of that event?