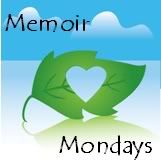 This week my boys have been very active. They each had a "party" to go to on Friday night – one for teens and one for tweens. Big fun! Taekwondo tournament starts in about an hour – so they are plenty busy. Activities are often an integral part of childhood. So, here are the Memoir questions for this week along that vein:
1. What activities did your parents have you participate in as a pre-teen/tween (sports, clubs, church)? What were your favorite? What would you have preferred not to do?
2. What activities did you choose to participate in as a teenager? Did they help you when it came to choosing a career or preparing for college?
Post your responses to these questions on your blog, and then come on back on Monday and link up! I'm looking forward to seeing what you were involved in!