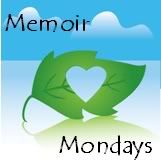 Children are such a blessing!
I know I praise God each day for mine! Spring is here and several young ladies I know are experiencing motherhood for the first, second or more times.
This week's Monday Memoir is about our kids…
1. When you were younger – how many kids did you think you wanted? Did that change? How many do you have and would you want more?
2. What were your pregnancies like with each of your children?
Post your responses and then come on back on Monday and link up!