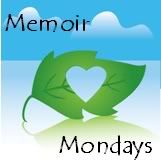 Friday already! Time does fly sometimes... I don't know about you, but I'm spoiled and want winter to go away. Will be getting my wish some next week as we're supposed to be in the 60's. Woot!
Here is the Memoir Mondays sneak peek:
1. Do you remember the name of the teacher who had the biggest impact on you? Who was it? Tell something about that person and that time in your life.
2. Do you remember having a teacher that had a negative impact on you? If so, what happened? How did you get past it?
Post your answers on Monday and then come on back and post your link in the comments. (Linky tools aren't free anymore, and I don't have them in the budget right now.)