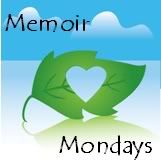 Was Thanksgiving just last week? It feels like forever ago already!
We've settled back into our homeschooling routine around here. Two more weeks and we're back on break and staring the New Year right in the face. Can you believe it's about to be 2011? It's a might chilly here today – 29 degrees! We're heading to the mountains where it'll be even colder. Time to break out some winter gear!
Here are the Monday Memoir questions – pop by, check them out, and link back up on Monday…
1. What was winter like where you grew up? What kinds of activities did you and your family do during the winter?
2. What is the best piece of advice you ever received and why?