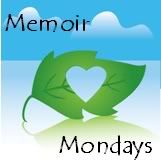 One more week and we are officially on Christmas break! Woo Hoo!
My daughter has been having issues with a roomate, which got me to thinking. What were my old roomates like? So, that being said...
Here are the Monday Memoir questions – pop by, check them out, and link back up on Monday…
1. Did you have roommates or companions? Tell about them and the things you learned living with others.
2. Did you have a favorite T.V. show as a child or youth? Or radio show?