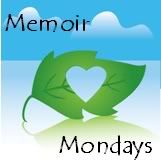 Time for another sneak peek…
We've been able to enjoy some rain this week! Yay! My poor lawn needed it soooo bad. I'm glad for no accidents this week, too! Knock on wood… If you don't celebrate Halloween, why not write about what you did on Halloween night as a kid instead?
I hope you'll come back and link up on Monday. I've changed the linky - so, hopefully, it'll work better this time. I'm learning... :-)
1. How did you like being the oldest, youngest, or middle child? What were the advantages or disadvantages?
2. List all the costumes you have worn or characters you have been for Halloween.